November 2013 – Vitisphere.com
November 2013 – PMH Vinicole launches OENOTELEC®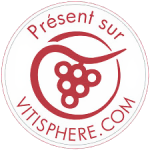 The OENOTELEC® remote control is a new piece of equipment from PMH Vinicole and part of its "on board electronics" range. This universal remote control is able to control three phase electrical equipment in the winery. OENOTELEC® is especially designed to withstand the conditions of use in the winery.
Check out the press release (in french)
Following on from the launch of its OENOPOMPE® range of wine pumps in 2010, PMH Vinicole is innovating again in 2013 with the release of the OENOTELEC®, thereby reconfirming its objective of combining traditional equipment and innovative solutions within a modern and reliable range, the result of the latest technology and many years of experience.