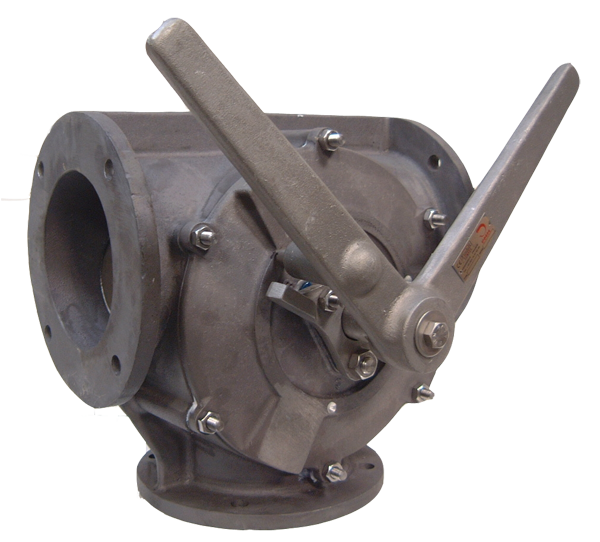 Stainless steel grapes valve
Over 40 years, PMH Vinicole has built thousands of 3-way valves with integral passage for the fresh grapes. Nowadays, our expertise allows us to propose you the same grapes valve with stainless steel dome.
PMH Vinicole's valves generic physical and technical characteristics.
3-way "T" grapes valve with integral passage:

– Allows the use of foam balls to clean pipes by air flushing

Stainless steel dome valve with sharp edges to turn off the grapes pipe and facilitate operation.
Body in food-grade aluminium alloy with corrosion protection
2 sizes of valves available : DN 120 and DN150 (the smaller DN100 with dome in bronze)
The valves may also be motorised (electric or pneumatic for remote operation via a control panel)
Technical and oenological advantages
The grapes are no longer in contact with non-food material
The weights of the valves are further reduced to facilitate the support
i.e. 19 kg DN10 and 23 kg DN150
Old PMH branded valves can be replaced
Can be used indoor/outdoor with no oxydation constraints
Do you have a project in mind?