PMH Vinicole at WineTech 2015
PMH Vinicole has been exhibiting at WineTech, Adelaïde (AU).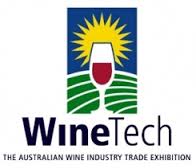 It is with a real pleasure that we will be taking the opportunity to come and meet you at WineTech in Adelaïde, Australia (Booth 202-A) from 14th to 16th of July 2015. This exhibition is one of the most important in the south emisphere and is the place where we have to present our technological innovations applied to the wine sector.
Under the responsability of our Export Manager, our booth will present our 2015 innovations as the flowmeter controlled by PLC, the color touch screen 7″ for wine pump control, the new high frequency remote control rechargeable by induction, etc… .