"TPE of the year 2020" trophy
A trophy awarded in live in front 3000 business leaders in Lyon (France)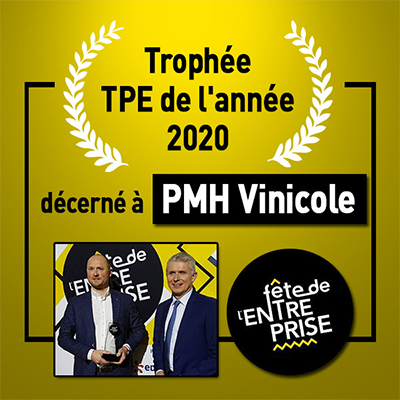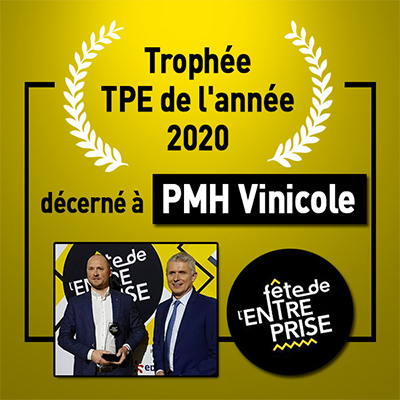 Eight o'clock pm, this Monday, January 30 at the Halle Tony Garnier in Lyon, begins the 15th edition of La Fête de l'Entreprise, organized by the Groupe Progrès and the CPME (Confederation of Small and Medium Enterprises) of the Rhône region.
In the presence of Fiducial's director of external relations, Lionel Corgié receives the trophy for the 🏆TPE OF THE YEAR 2020🥳 🍾as director of PMH Vinicole.
An event that will remain major in the life of the company and which confirms a decade (2009-2019) of renewal, initiated by Lionel Corgié. A success illustrated by a #visionnary state of mind and the awareness that only #innovation can adapt the product to market requirements.
The occasion during this award ceremony, honoring 12 other companies that innovate and promote the Rhône region and France. The evening, which had the theme "Environment, climate and ecological transition" was sponsored by the navigator Isabelle Autissier, president of WWF France (World Wildlife Fund).
Un big #thank🥇to the whole team💜 PMH Vinicole present this evening.