Wine pump OENOPOMPE / Agri pump SMARTPOMPE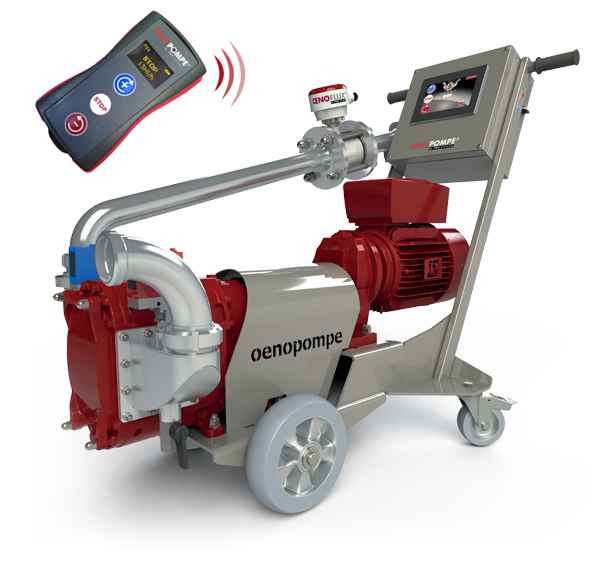 OENOPOMPE: a modern wine pump
A multi-functional helical lobes wine pump
Barrel filling, racking, transfer, filtering, bottling, thermovinification
Our wine pump with flowmeter (innovation 2015) can pump everything: juices, wines, alcohol, lees, musts, de-stemmed grapes, high temperature juices, cleaning products.
Designed to provide the best pumping quality and to resist the demanding conditions of winery work, OENOPOMPE® is distinctive for its innovative helical lobed rotor technology and its wide range of potential applications.
Four wine pump models
15 to 130 Hl/h : OENOPOMPE® 130
25 to 250 Hl/h : OENOPOMPE® 250
30 to 450 Hl/h : OENOPOMPE® 450
100 to 600 Hl/h : OENOPOMPE® 600
■ Light, mobile, robust, 5 years breakdown cover
■ Easy draining, cleaning and maintenance
■ Barrel filling by electronic pressure sensor: regulation, automatic stop and restart
■ By-pass kit: stainless teel, manual settings
■ Automatic motorised butterfly valve: guarantees full impermeability when the pump is shut down
---
LCD display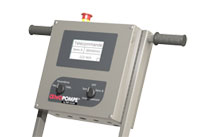 ■ easy adjustment of settings
■ display of pumping parameters
■ comfort in use
Remote control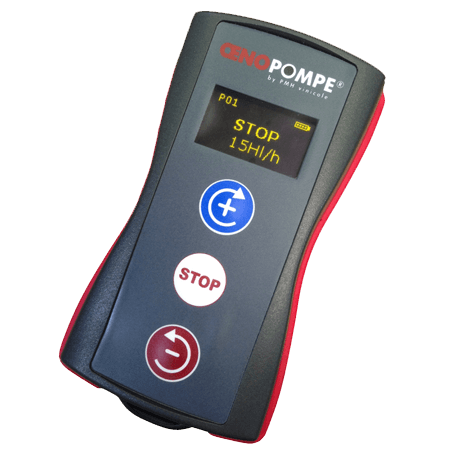 ■ rechargeable by induction
■ very long range
■ battery charge indication
■ digital display
■ unique coding avoiding interference
7″ color touch screen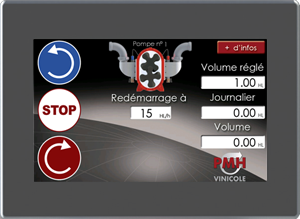 ■ optional
■ easy interaction
■ easier adjustment
■ more comfortable viewing
Electromagnetic flowmeter OENOFLUX®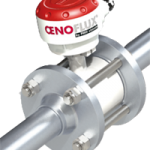 ■ optional
■ integrated electromagnetic flow meter
■ accuracy of 99.7 % in mesurment
■ for barreling operations, wine assemblies, transfers
---
How runs OENOPOMPE?
by Pierre-François Casassus, Export Manager during Vinitech 2018
*The names of our equipment including OENOPOMPE®, OENOFLUX® or SMARTPOMPE® are registered trademarks in the world as registered with the National Institute of Industrial Property (INPI).