Counter OENOFLUX Smart & Mobile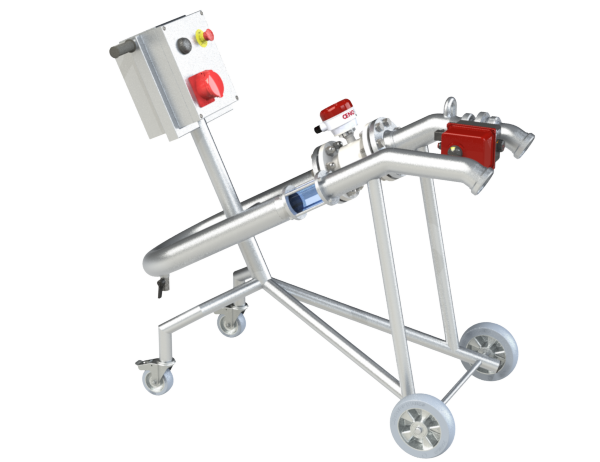 Mastering the transfer with OENOFLUX Smart & Mobile
Designed to calculate wine transfers and other agri-food liquids, Oenoflux Smart & Mobile uses the proven technology of the flowmeter to integrate with the requirements of mobility.
Installed on a stainless steel mobile chassis, it measures and transcribes live transfer information on a color touch screen. Due to a 99.7% certified accuracy, Oenoflux Smart & Mobile guarantees you the precision and control needed for the racking, transfer, filling or blending of wine.
Three (3) Smart & Mobile models:
Compatible with all connections: Macon, Din, SMS, etc …
---
More advantages :
– Set the pumping time
– Set the volume to transfer
– Light and mobile counter
– Venting valve to perfectly fill the piping
– Easy cleaning and total draining (no retention of wine in the piping)
– Control of all compatible pumps (servo control)
Options :
– motorized butterfly valve
Rear view of the flowmeter (touch screen)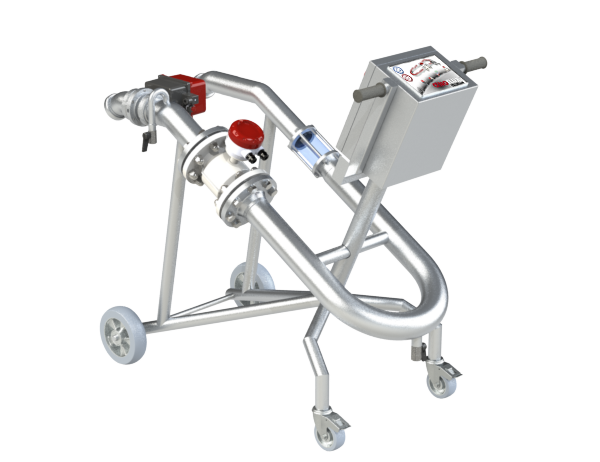 LCD display as standard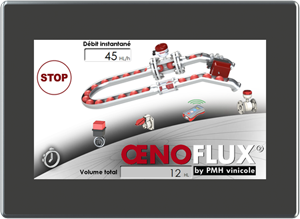 ■ easy setting
■ viewing transfer settings
■ comfort of use
Remote control as standard (On/Off)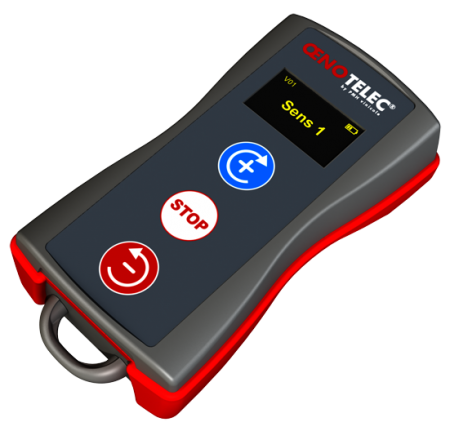 ■ rechargeable by induction
■ very long range
■ digital display with charge indicator
■ unique coding avoiding interference
Discover the full range of counters OENOFLUX
OENOFLUX Smart & Mobile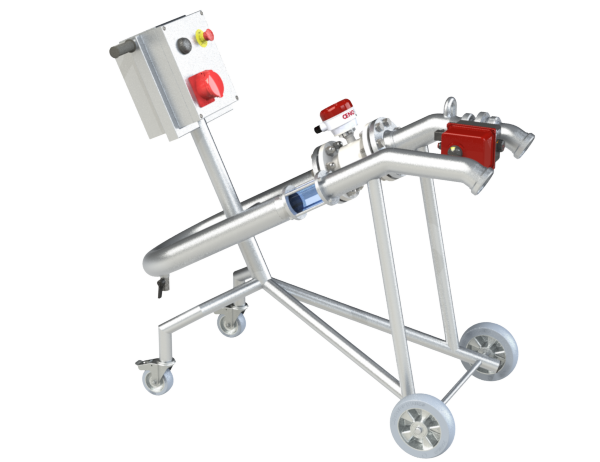 OENOFLUX Portable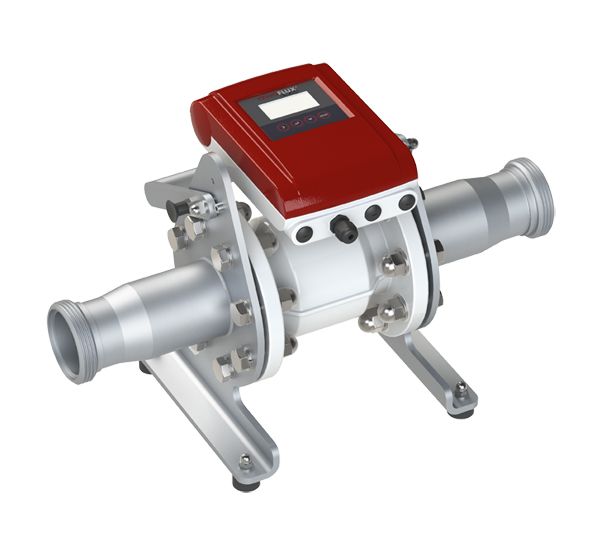 OENOFLUX enbedded on Oenopompe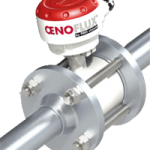 OENOFLUX enbedded on Smartflex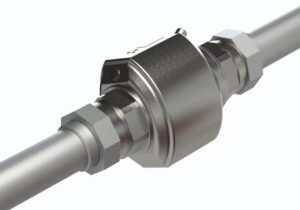 ---
You have a project?
Contact-us!